About Book
Pride And Prep School (Snark And Circumstance #3)
Author:
Stephanie Wardrop
Publication date:
October 15, 2013
Publisher:
Month9Books, LLC.
Synopsis
Georgia can't figure out why the burden of a Y chromosome seems to make guys so hard to understand. First, there's the handsome but slippery Jeremy Wrentham. After Georgia shared some pretty devastating kisses with him, she found her way home and he found her sister!
And then there's Michael Endicott, who never fails to let her know that her family's quirkiness lies too far outside the pale for this preppie townie. But if he really feels that way, why is he in Georgia's kitchen, asking her out? And why don't boys come with instruction manuals?
other books in the series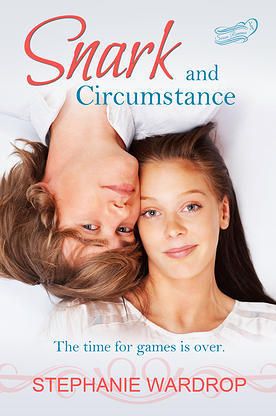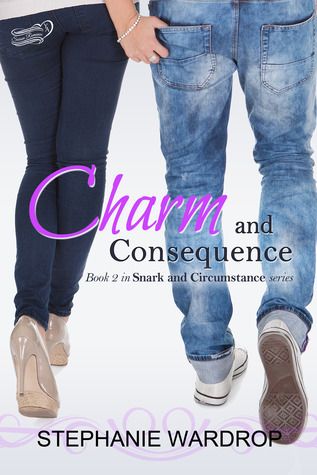 About Author
Stephanie Wardrop grew up in Reading, Pennsylvania where she started writing stories when she ran out of books to read. She's always wanted to be a writer, except during the brief period of her childhood in which piracy seemed like the most enticing career option—and if she had known then that there actually were "girl" pirates way back when, things might have turned out very differently. She currently teaches writing and literature at Western New England University and lives in a town not unlike the setting of Snark and Circumstance with her husband, two kids, and five cats. With a book out—finally—she might be hitting the high seas any day now.
Author Interview
What inspire you to write the book/series?
I wanted to get back into writing, which I hadn't done since I began graduate school, and I knew I was really rusty. So I thought that if I modeled my book on another one, that would help me with organization and plotting. What better inspiration than Jane Austen, right, though I have to convince I was not a huge fan the first time I read Pride and Prejudice. (That's why I think if you don't like a book, give it a few years and try again – it might speak to you now in a way it didn't before). Plus, I had just moved to a very preppy New England town and felt like a real fish out of water, so a lot of what Georgia is going through is an exaggerated version of how I felt when I moved to New England.
What is your biggest obstacle when write?
Finding the time to do it! I teach at a college and that takes a lot of my time, plus I have two kids, so there are always demands on what could otherwise be writing time. I have lots of ideas and I am always scrambling for a scrap of paper to write them down in my car or in the grocery store or wherever they hit me so I don't lose them. But then I tend to lose the scraps of paper so it doesn't always work. Writing requires some sustained quiet, uninterrupted time, and that's hard to come by.
Aside from the main character, is there any character you secretly fond of from this series?
I would hang out with Dave and Gary and the punk band, which would be weird because I am way too old to do that and it would actually be creepy. But if I were in high school, they are whom I would want to hang out with.
Tell us about your next project?
In fits and spurts I'm working on a book about a four-hundred-year-old witch trapped in the body of a high school student. She's lonely and sick of hiding who she is but she meets a guy who reminds her a lot of the love of her life whom she hasn't seen since she had to escape witch hunters in Scotland in the early 1590s . . . It's kind of The Crucible meets Braveheart meets The Big Bang Theory.
Define a perfect day for you?
I go for a long walk and then write for hours, drinking iced tea and listening to really good music. Then I get to hang out with my family or friends - and if we can do any of these things on or near a beach then it's even better.
Any suggestion on aspiring writers out there?
Write! Just do it. Don't worry about word count or if it's any good or what anyone will think of it. Just write for yourself and write what makes you intrigued and want to keep going. Sooner or later you will come up with something that speaks to others as well as you.
~~~Rapid Fire Question~~~
print, totally (I wish Snark were in print!)
read/write
depends on what I am reading or writing.
book/movie
tough call. I love movies, getting caught up in a whole world, but books.
heels/wedges
pen because I am a freak about needing the point of a pencil to be really sharp and I can never find a pencil sharpener
laptop, but then, I've rarely used a tablet
who says homemade isn't gourmet?
J
I love c=baking andmost cooking
chocolate. Not even close
zombie-life/peaceful death
Does anyone pick zombie life? Really?
No way. That sounds like hell on earth to me
Giveaway
·
Two (2) sets of the full trilogy – one in Kindle Format, one in Nook Format: (INT)
·
One (1) DVD copy of EMMA, starring Gwyneth Paltrow (US Only)
a Rafflecopter giveaway